Have you lived in or visited Rhode Island? Tell us about it!
Looking for a real estate agent in Rhode Island? Contact BRINLEY FOLEY
CITIES AND TOWNS: Barrington — Bristol – – Burriville – – Central Falls – – Charlestown – – Coventry — Cranston – – Cumberland – –
Providence
Providence County, Rhode Island, USA (North America) — March 2020 –I am a student living in Providence, Rhode Island. Right now in Rhode Island we have 20 confirmed cases, but I'm sure the actual number is much higher than this. There simply is not enough testing to know what the actual numbers are. Students are concerned for their safety and the safety of their parents and families. My school has cancelled classes for the next week, and everyone is being asked to leave campus within the next few days. There are rumors that a student who is living on campus was diagnosed with Coronavirus, and people are rightfully worried about that. I think our governor has been doing a good job of keeping the city updated about new cases and steps that the local government is taking. However, the news from the federal government has been lacking, and I do not know if I can trust the information coming out of the White House right now. I feel that more drastic measures should be taken to prevent the spread of illness to those who are most vulnerable. Personally, I am very worried for the health and safety of myself and my loved ones. I do not think my university has done a good job of handling this crisis or communicating next steps to students.
Providence
Providence County, Rhode Island, USA (North America) — April 2018 – Providence RI USA This is a friendly city – almost anyone you stop on the street will answer a question for you or strike up a conversation. The traffic is bad because of one-way streets and narrow streets, not built to handle the amount of cars on the road now (as opposed to when the roads were built). Traveling North-South is easy but there are fewer roads heading East-West. As a result people do not enjoy driving more than about 10 miles from home.
Art and culture are easy to find. Dance, theatre, art galleries, music venues and museums are plentiful including national tours. The colleges provide further exposure to culture of various kinds. Residents support Boston sports teams and local college teams. There are four distinct seasons, with winter and summer bringing temperatures as high as 100 and as low as -10. Snow removal is less efficient than one would expect for a city in the Northeast. Everything closes down for a relatively small amount of snow.
Many charter schools are available for those who would like to avoid a public school education for their kids. Many different ethnic backgrounds are represented especially Hispanic, Cape Verdean, Liberian and Laotian (in addition to Caucasian and African descendants typical of the USA). All kinds of diversity are present and appreciated. Neighborhoods vary from downtown lofts to mcmansions, farm houses, closely-spaced single family and multiplexes. Lots are typically small except for the least-populated areas outside the city, and large lots for real mansions. There are community gardens in several locations and many farmers markets.
The southernmost towns are very popular due to their proximity to the ocean. Southbound morning traffic is often backed up for miles during the summer, especially on weekends; and northbound on those evenings. Residents are active on several bike/walking paths throughout the state and a downtown skating rink. Water sports are very popular. Many parks support baseball, football and basketball leagues. Residents flock to the plethora of beaches visit year-round.
Shopping can be less-than-great. A large downtown mall has expensive stores (e.g. Nordstrom's). Strip malls are sprinkled liberally all over the state; however stores tend to be the smaller versions with limited variety instead of the large versions of the same stores one might see in Boston or New York. Residents like to boast that they can eat at a nationally-rated restaurant after spending a day sailing on the open ocean. The Federal Hill area is known for Italian cuisine and many others are represented around the state. The largest employers are a hospital group, Hasbro and Brown University. Unemployment has been higher than most other states for many years. State government is actively recruiting big tech companies to locate here and a push to train more high-tech workers is ongoing. A significant amount of the state's income is related to Narragansett Bay, especially the restaurant fish industry, real estate and recreation. The Bay has been cleaned of much of its past pollution so property values have increased. Some residents find housing prices in RI so economical that they live in RI and work in Boston.
Lincoln
Providence County, Rhode Island, USA (North America) — January 2018 — I grew up in Lincoln Rhode Island 02865 starting in the early 1980s. Lincoln is a great small to medium sized town just north of providence Rhode Island and about an hour south of Boston. There was always something to do in Lincoln as the town is full of great restaurants, shops, parks, golf courses and many more. Most of the residents are beyond friendly and it was a fun and easy place to grow up. Not a whole lot has changed in Lincoln over the years except for some updating and I still enjoy visiting my parents there often.
Foster
Providence County, Rhode Island, USA (North America) — 2017 — Not much existed in Foster as far as entertainment for kids. So when my church, St. Paul the Apostle, started holding a carnival each summer, (late 1960s or 1970s) it was a very big deal to me. I was still in elementary school when it started. Out in the "boonies" of Foster, a giant Ferris wheel would rise up on the church grounds a few days before the carnival was to begin.
The church is located on Route 6, and when I saw that Ferris wheel as we drove by, the excitement would start to build. When the day came that my family was actually going to the carnival, I was so excited that my stomach felt funny. The Ferris wheel was just one of many thrilling rides at the festival. One ride that spun people around made my brother sick. There were booths and games and prizes and cotton candy. And it was all out here in Foster, where most of the year….nothing happened. I don't know how many years the carnival lasted. But I do remember the letter coming in the mail from the church, informing us that a decision had been made to change the event drastically. The church had decided to eliminate the rides! The money spent on the rides was going, the letter said, to the out-of-town operators who owned the rides.
I do not know exactly what the adults were thinking, but as a kid, it was as if someone had let the air out of a giant balloon. I knew right then that the event would never be the same, and it wasn't. I still went for a couple of summers, but the excitement was gone.
Foster
Providence County, Rhode Island, USA (North America) –2017 — When I recently visited my hometown of Foster, RI, I got a sense of just how "rural" it remains after all these years since I grew up there in the 1960s and 1970s. Deciding to drive around for nostalgia, I turned off Route 6 onto Balcom Road.  The road was so narrow that I wondered what I would  do if another car came in the opposite direction. No lines, no shoulder, and thick woods crept right to the edge of the road.
I passed some large, nice houses, but also some homes with a collection of "stuff" in the yards, including what look to be non-functioning automobiles. I couldn't remember exactly where Balcom Road leads, but figured I would continue my nostalgia trip by taking the next right turn – until I saw that the next turn was onto a dirt road. There are still dirt roads in Foster? I kept going, and saw another dirt road.  Finally, I got off of Balcom by turning onto North Road. Like Balcom Road, North Road is narrow and encroached upon by woods.
Backward. That is the word that came to mind. Foster is backward. But then again… maybe it is a good thing that Foster remains so undeveloped. Wait…no maybe about it.  It is a good thing. When I  consider the town I live in now, where woods are disappearing to make way for more unnecessary retail.  How many supermarkets, pharmacies, fast food joints, and strip malls does a town need?
I don't know how Foster did it, but its rural character remains intact. It is not entirely the same – I have been told that some of the farms are gone. But the extent to which it has escaped development is remarkable.
Would it have turned out differently if the plan to run a major highway through Foster had gone through? When I was in elementary school, it seemed everyone in Foster was trying to "Stop I-84". The signs were everywhere. Interstate 84 in Connecticut would have been extended to run between Hartford and Providence. It was the early 1970s, the ecology movement was strong, and environmental damage was one of the arguments opponents raised against the highway. I-84 would have been an alternative to the treacherous Route 6. A stretch of Route 6  in Connecticut is actually referred to as "Suicide Six" because of the many fatal accidents. I remember my family discussing at the dinner table what we would do if our house was taken by eminent domain to make way for the I-84  project. "Maybe we'd take the money and move somewhere else entirely," my Dad speculated.
Opponents of the project won – the highway was never extended as a direct route between Hartford and Providence. As an adult, when I worked and lived near Hartford and
 Western Mass, I discovered how hard it was to drive back to see relatives in Rhode Island. Maybe they
should
have built that highway, I sometimes thought.
But what would have happened to Foster? Would there have been
an
exit to Foster from the highway, and the typical services springing up near the exit – McDonald's, etc.?
May
not seem like a big deal, but it would have been quite a change for Foster. Would Shady Acres, the
restaurant
that has been on Route 6 in Foster since I was a kid,  have been replaced by a Burger King or a Wendy's? Would my family have moved "somewhere else entirely"?
I finished my nostalgia drive around Foster and headed back to where I now live in northwestern Connecticut, driving a circuitous route to get there.
Some pictures of Foster: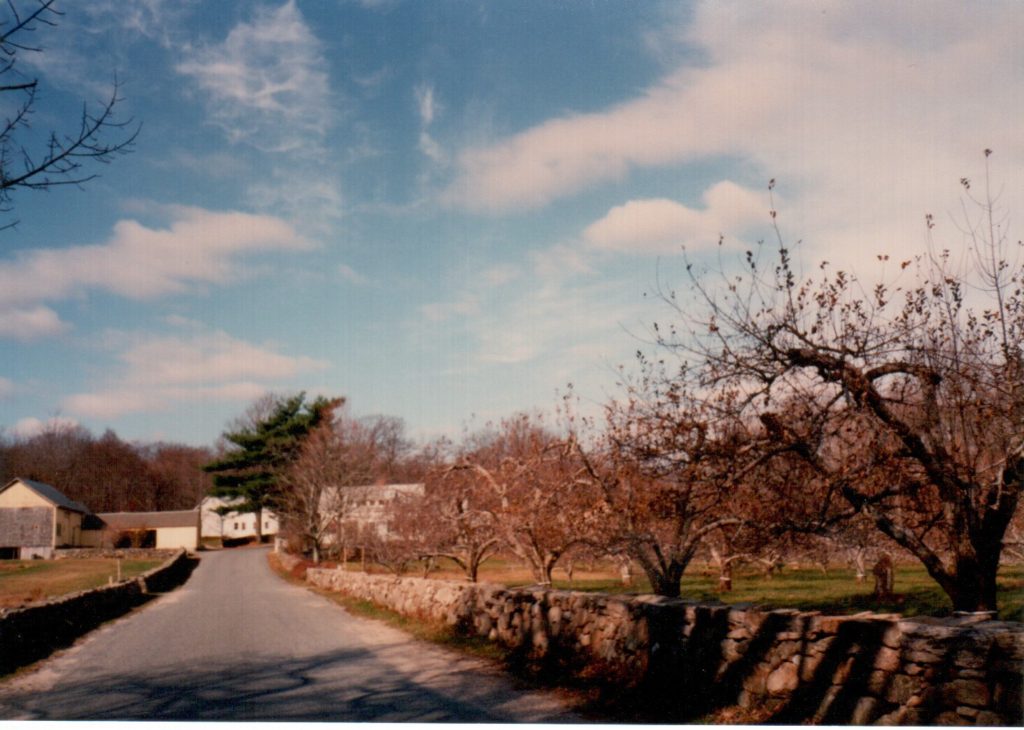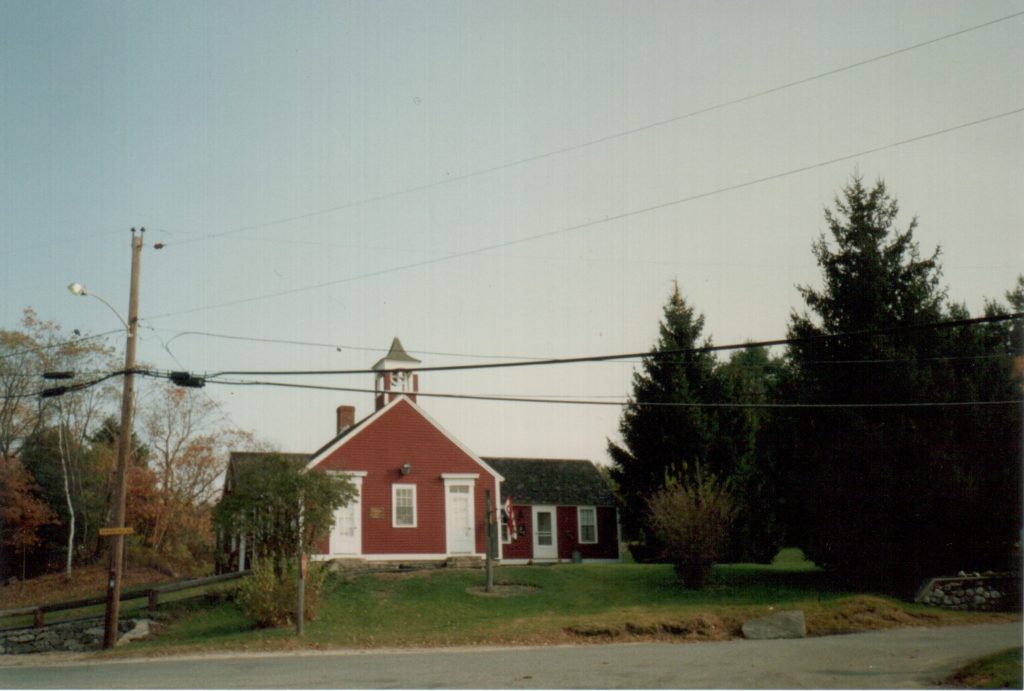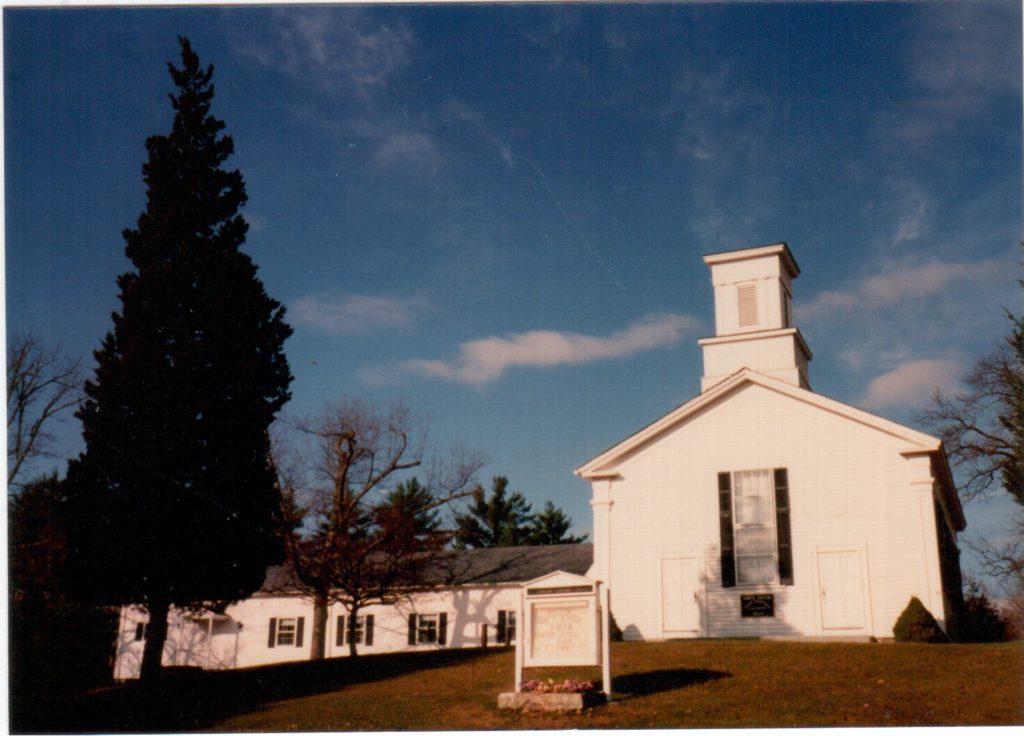 Foster
Providence County, Rhode Island, USA (North America) — January 2017 — "How many people live on that island?" I ran into a number of people in the Midwest who thought Rhode Island really was an ISLAND. They would snicker a little, as if Rhode Island were some kind of joke because it is the smallest state. I grew up in Rhode Island in the 1960s and 1970s, but went to college in Madison, Wisconsin, in the 1980s. Not only were they wrong about Rhode Island being an island, they were wrong in assuming that the smallest state is small in population. In fact, Rhode Island is very densely populated, much more so than Wisconsin. Eight states have smaller populations than Rhode Island, including Alaska, the largest state in land mass, according to 2013 U.S. Census data. "Did you live near the ocean?" I didn't think so; I was on the other side of the state, in a rural town called Foster.
But some of the people I met in Wisconsin had never seen an ocean – and that blew my mind! Rhode Island does have nice beaches. My favorite was Scarborough Beach in Narragansett because it had big waves. Rhode Island has the ocean; Wisconsin has lakes. In Wisconsin, people annunciate words clearly without, to me, any noticeable accent. People in Rhode Island talk funny. They eat chowda and drink cawfee. The state is never pronounced "Rhode Island," by natives; instead the two words are slurred together: Ro Diland. The inhabitants are "Rodilandas." People in Wisconsin had no idea what a "bubbla" was (translation – water fountain). Midwesterners sometimes drive hours to get from one city to another. The land is much flatter, and country roads are surrounded by prairie so you can see far in every direction. Country roads in Rhode Island have lots of curves and hills and are surrounded by woods. Most of Rhode Island is developed; more of the state is city or suburb than country. "Did you live on a farm?" That is what the Wisconsinites always asked me when I told them I grew up in the country. They did not understand the concept of someone living in a rural area and not being a farmer.
We had some farms in Foster, RI, but many people wanted to live there for other reasons: privacy, peace and quiet, to escape from the crime and pollution in the cities. Rhode Island has four seasons. Wisconsin only has two seasons. Unbelievably cold winters in Wisconsin quickly turn into unbearably hot and humid summers. One time it did not go above zero for three weeks. I remember waiting at a bus stop in Madison while the temperature was 11 degrees below zero – that was the high for the day. Really bad cold spells sometimes forced us to stay inside for several days – exposed skin would freeze quickly outside. Coming home for Christmas one year, I left Wisconsin in 14 below weather. I arrived back in Rhode Island to hear family members complaining about the cold when it was in in the 20 degree range. New England winters can be harsh; Wisconsin winters are brutal, and they last six months. Of course, this raises the question: Why the hell would anyone live in Wisconsin? Or, as one of my New England relatives asked me, "HOW can anyone live there?" To survive the cold in Wisconsin, I forgot about fashion, wore a long, heavy down coat and bundled up with hat, scarves and gloves. I enjoyed living in Madison and being a student at the University of Wisconsin. The enormous campus, with 40,000 students, blended into the downtown. After growing up in the rural town of Foster, RI, I was delighted to live in Madison where so much was going on. I never owned and never needed a car in Madison—I walked almost everywhere, occasionally taking a bus. I particularly liked State Street with its shops, coffeehouses, and restaurants.
And people in the Midwest were friendly; Rodilandas are cold and unfriendly, sometimes downright rude, at least with strangers. But after I graduated from the University of Wisconsin, family ties brought me back to New England, and I now live in Connecticut. I appreciate Rhode Island a lot more now than I did when I was 19 and eager to "escape" from it. In fact, I view Rhode Island as a vacation spot – the beautiful beaches, the clamcakes in Narragansett, Waterfire in Providence, the mansions in Newport. Too bad the people I met in the Midwest were so ignorant of its charms. No, Rhode Island is not an island, and it should not be a joke, either.